i plan on painting (or re painting in the regard of the crew). the robes, capes and trousers will be painted a picture of colours. Armour will be weather bronze and the skin will be a yellow/grey with red noses and ears (I've tried the old yellow look and cant make it blend in to well). All these guys will be heavy washed and weathered.
so i managed to get one normal cut throats half done before i had to leave.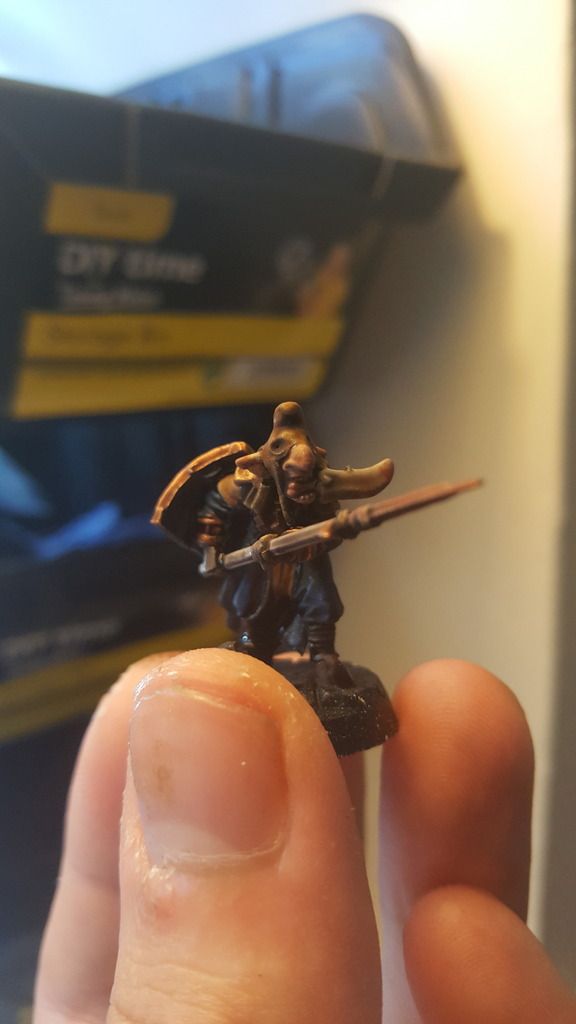 These two skull cracker crew are almost there, just need some more highlights and weather.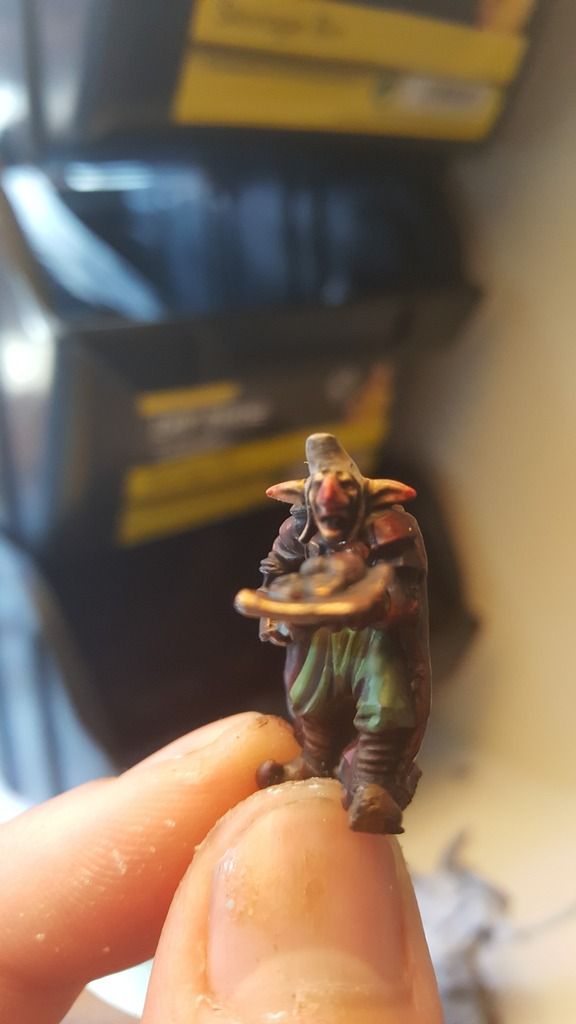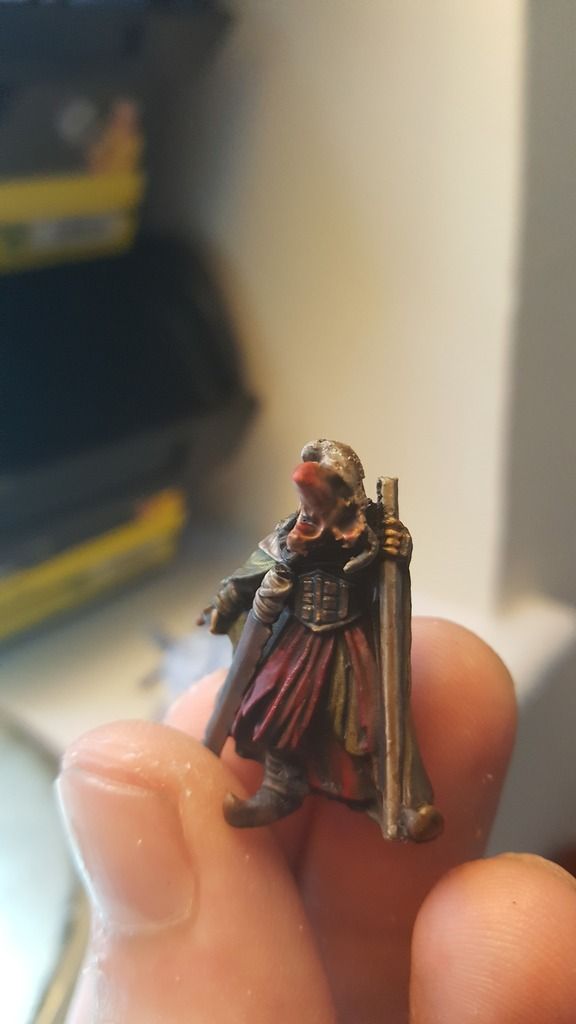 If you dont know, the old chaos dwarfs could ride lammasu into battle (yeah wizard riding a wizard), i plan on using a custom warscroll for a general riding one.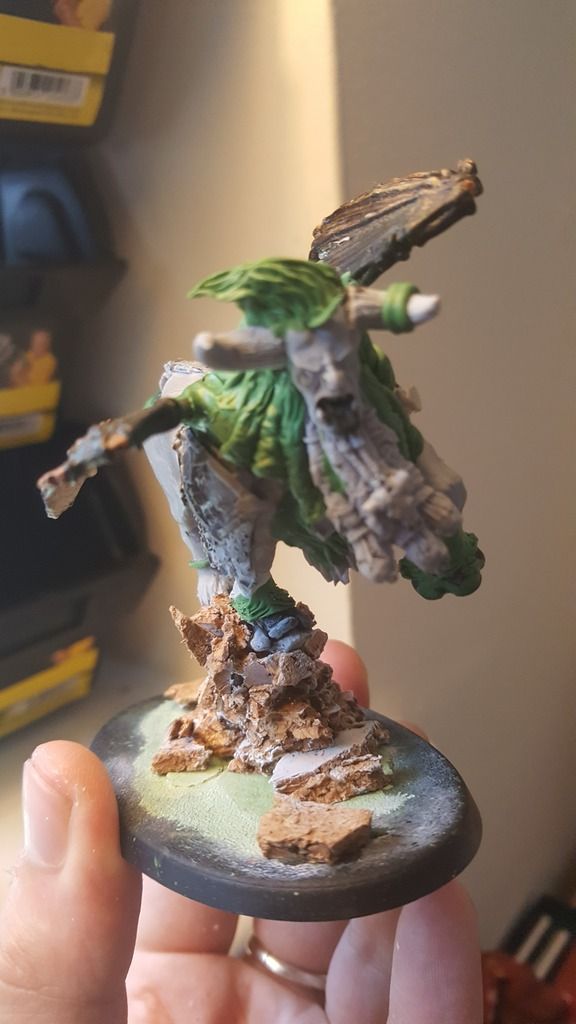 Il be replacing its wing with something a little more fitting (maybe feathers or a tatty pair of normal wings)
Ive also made plans to do a taurus in a similar scale with a reimagining of zhatan the black. Here is Zhatan so far.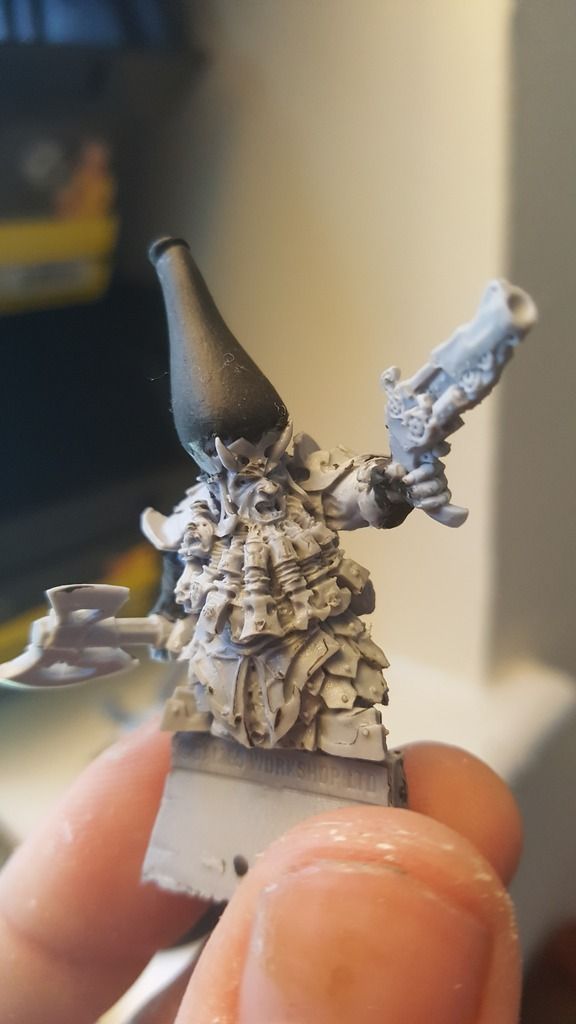 Also i finished painting my floating soc-prop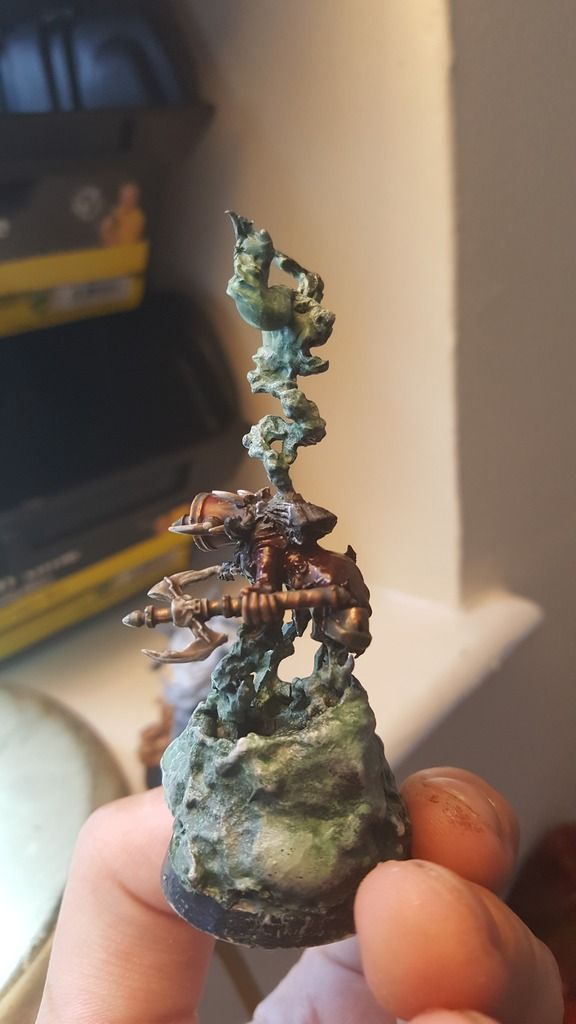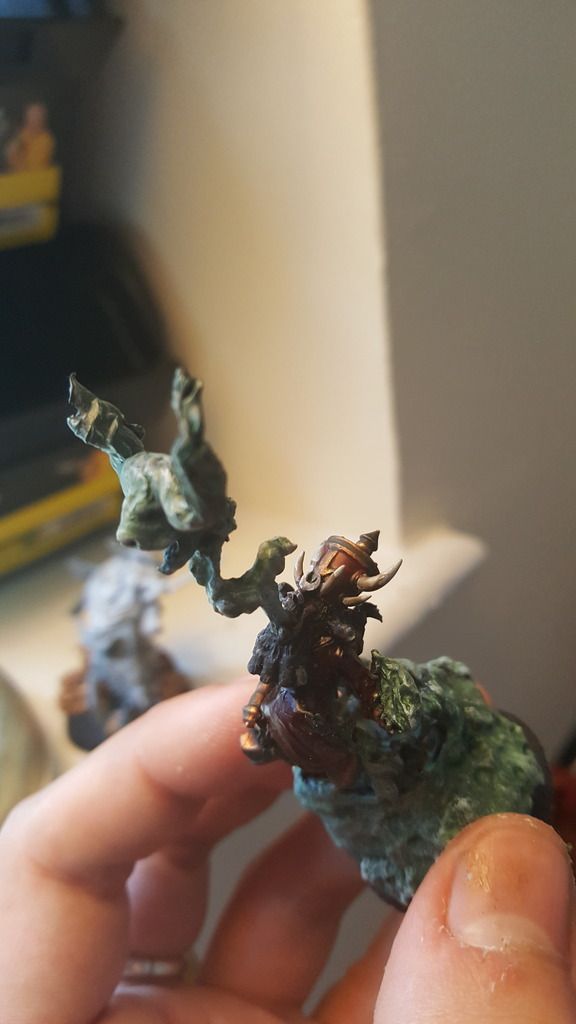 He just needs weathering and some lighting effects and il be done.
more when im back i hope
1