Event details
When: 20.I.2019
Where: Club Adeptus Mechanicus, al. Krakowska 110/114, Warszawa (Budynek B-27, ostatnie piętro). Map  
Army size: 2000p
Army Composition: Battlehost
Rules of the game: We use  General's Handbook 2018 official rules, FAQ and Battletomes. We do not use publications publishes one week before tournament.  "House rules" are mostly clarifications and can be found in our  FAQ.
We use Endless Spells,
We use realm artefacts.
We use realm spells
We do not use REALMS OF BATTLE feature from  Core Book.
Battleplans (3 out of 5 selected by players):
Total Conquest – Realm: Ghur – gramy bez Monstrous Beasts – Realmscape feature: Hungering Animus
Scorched Earth  – Realm: Hysh – gramy bez zaklęcia Banishment – Realmscape feature: Aetheric Beams of Light
Places of Arcane Power –  Realm: Chamon – Realmscape feature: Steel Rain
Focal Points – Realm: Ghyran – Realmscape feature: Seeds of Hope
Battle for the Pass – Realm: Aqshy – Realmscape feature: Every Step a League
Time: 2h30min per game
Paringi: Swiss type plus first round challenges. 
Points:
Major victory

– 17 punktów

Minor victory

– 12 punktów

Remis

– 7 punktów

Minor loss

– 5 punkty

Major loss

– 0 punktów

Walkower

– 12:0 (nie stawienie się przeciwnika na bitwę)
Extra points
KINGSLAYER:

Kill more enemy heros

BREAKTHROUGH:

Have more units in enemy deployment zone

GRUNTSLAYER:

destroy mote battleline units
Max. 25 P additional points for :
5 P

= Correct Army roster - printed

5 P

= Own dice, rules and stuff (game preparation)
Good Play 7,5 P:
You an cast up to two votes for best play for you opponents during tournament. 
Best Painted 7,5P:
You can vote for best painted

army during tournament. 
Signups:
Fill out the online form: TUTAJ
Entry fee: 25 pln/ 30pln in the day of the tournament
10 1020 5561 0000 3902 0001 1585 – Jan Mejor; title:  GW19 – Name and Surname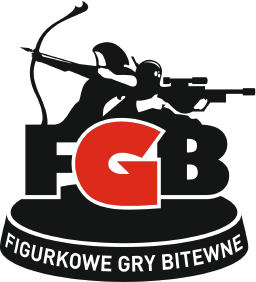 StockDesign